Home
| LOGISTICS | Distribution
Distribution
Daily services provided to and from Scotland all over the UK. Goods transported can be palletised/non palletised and cover most commodities such as :
Foodstuffs
Potatoes
Fresh Produce
Paper
Wood
Machinery,
Steel,
Building Materials,
Home products
Waste Products etc
(Waste Carriers Licence –SEPA registered)
To satisfy customer requirements we can collect/deliver goods on the following basis:
Same day delivery service
Multi drops
Full Load
Groupage
Timed Deliveries
Hot Shots
Local deliveries within Scotland
Availability 24/7 basis
We have particular expertise in the collection/delivery of goods to farms throughout the UK.
Ad.Hoc or regular work undertaken at competitive rates.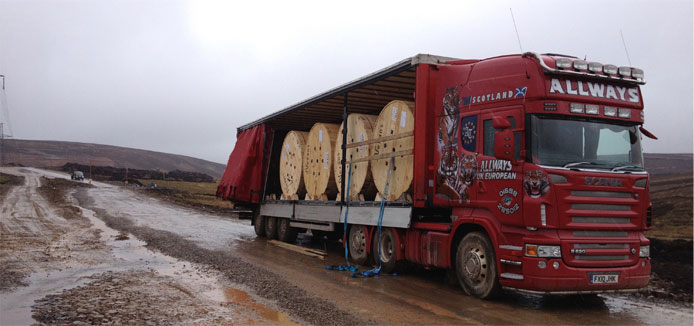 To maintain an efficient distribution service we train all our own drivers in house.
This approach also ensures that all drivers are updated with the latest safety procedures to help provide a safe working environment for all involved in the industry. All our drivers are also trained as Fork Lift Operators to meet the demands for a flexible approach to our customers needs.